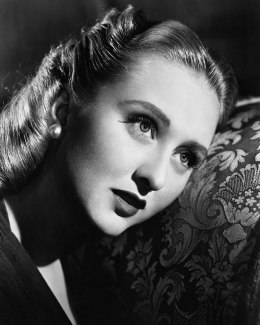 Celeste Holm shot to fame as the flirtatious Ado Annie in the original 1943 Broadway production of Oklahoma! Her transition to film netted her an Academy Award for Best Supporting Actress in 1948 for her work in Gentleman's Agreement as razor-sharp fashion editor Anne Dettrey (the lady who would have landed Gregory Peck in a just world). In All About Eve she played Bette Davis' best friend, the unwitting conduit between Anne Baxter's treacherous Eve and Davis' Margo. Holm, Davis, Baxter and Thelma Ritter all earned Oscar nominations in the actress categories for the film — still an Oscar record.
Broadway continued to call to Holm, who died July 15 at 95, and she regularly appeared in musicals like The King and I and Mame. In the 1950s she found another creative home in television. She made a luminous Fairy Godmother in a 1965 version of Cinderella but tended to play imperious dames, arching an elegant and skeptical eyebrow on shows like Archie Bunker's Place and Falcon Crest. At 87, Holm was married for the fifth time, to a man less than half her age. The match prompted a legal battle with her two sons over control of her estate. She stayed married, and though she was fragile in recent years, she is listed on IMDB as a cast member in two upcoming movies. As she mused in the opening of All About Eve, "Lloyd always said that in the theater, a lifetime was a season and a season a lifetime." For Holm, the performing season lasted a lifetime.
This text originally appeared in the July 30, 2012 issue of TIME magazine.
Next Whitney Houston