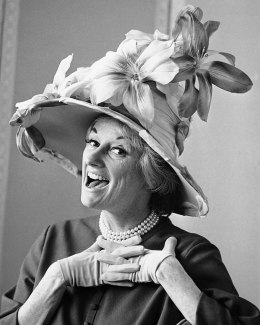 My friend Phyllis Diller, who died on Aug. 20 at 95, had a gift as a pianist but was just not quite good enough. She had a gift as a visual artist but was just not quite good enough. And she had a gift as a comic storyteller, and boy, at that she was just damned good enough. She could look at any situation, find the humor in it and make an audience see it too. She mined not so much her own life (which is what we comedians do today) but the life of the average woman and became the voice for every female griper.
If you look at typical movies from the time of her youth, it was always the unattractive, asexual friend who made the wisecracking comments. So when Phyllis decided to enter the male-dominated world of stand-up comedy, she created her entire persona out of whole cloth — the fright wig, the insane little boots and the loud, patterned dresses — which totally disguised the slim and chic woman within them. They were the armor that allowed her to be the first woman to walk out alone onstage, say hello, talk for an hour and conquer. Up until that time, only the Fred Allens and the Jack Bennys and the Alan Kings did this. Women would come out with music and songs and dances, with patter in between. Not Phyllis. She stood there, said what she had to say and leveled the playing field forever.
I wrote for her. I laughed with her. I knew her for over 40 years. And I miss her terribly.
Rivers is a comedian and television host
This text originally appeared in the Sept. 03, 2012 issue of TIME magazine.