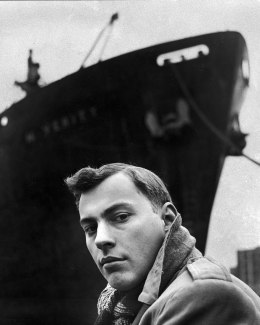 Once I performed in a play with Gore Vidal. It was a one-night performance of Don Juan in Hell, which Norman Mailer directed. Vidal played the Devil, and I played Don Juan, and Susan Sontag played Doa Ana. So much is made of Vidal's acerbic nature, his competitiveness, his nastiness and his ambitions to be a political figure as well as a literary man, which he certainly was in many, many ways. But on a one-on-one basis, he was a very charming and approachable and generous person. He was the most professional of the four of us — more of a professional than Mailer and certainly more than Sontag and me — but he was very patient with us.
I believe because of when he was born and because of the family into which he was born — a prominent family, his grandfather in the Senate, a father at West Point — and because he was gay at a time when it was not easy to acknowledge that, he wasn't able to be free. This posturing, the acerbic nature, the rigid competitiveness and the seeming hostility toward people he felt threatened by — this brought out in his nature in public what was really not fundamentally true about Vidal in private. If we were born 20 years later, he would have been a much different person in public. He would have been no less skilled a writer. He was so talented as a novelist and essayist. He was undoubtedly a man of letters in the most sterling sense of the word. However, I do believe his reputation, such as it was, on television — argumentative and supercilious and sometimes downright nasty — I think it had to do with the fact that he couldn't be relaxed in public as he would have been with small groups of people.
It wasn't that he was born into a world in which he had to become prominent. He was prominent by birth. He wasn't like the struggling little guy who has to write his way to fame, like James Baldwin. Or Mailer, who was a man of the working middle class. He liked attention, of course. But to be in a position where because of what you know you are in private and because of the public stature that your parents represent — I think it prompted him to have to have a kind of wall within which to defend himself. He had a family of stature, and he was born with a sense of responsibility to not embarrass or to bring discredit upon this very creditable heritage that he was part of.
When I had a terrible review when my book Thy Neighbor's Wife came out — this was back in 1980 — I remember how solicitous he was. I remember how kind he was. That was Gore Vidal the man, as opposed to just the literary man.
Talese, a longtime writer for Esquire magazine, is the author of eight books
This text originally appeared in the Aug. 13, 2012 issue of TIME magazine.
Next Mike Wallace