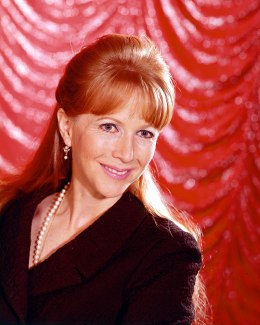 Great theater performers have a handicap in the mass-media age. Their work is ephemeral, available later only in the memory of those privileged enough to have seen them in person. One of those great performers was Julie Harris, who died Aug. 24 at 87 and who won a record five Tony Awards for Best Actress, in stage roles as various as Sally Bowles in I Am a Camera, Joan of Arc in The Lark and Emily Dickinson in The Belle of Amherst.
Those performances are gone, but her waiflike beauty ("If I had a bosom, I could rule the world," she once said) and unaffected intensity can be glimpsed in the few first-rate film roles she had: as the gawky, conflicted 12-year-old Frankie in Carson McCullers' The Member of the Wedding (a role she originated on Broadway in 1950 and played onscreen when she was 26) and matching James Dean's adolescent angst in East of Eden. She was a trouper in the best sense, working constantly in movies (The Haunting, Reflections in a Golden Eye), in television drama (A Doll's House), soap opera (Knots Landing) and on Broadway well into old age, starring in two autumnal career cappers, On Golden Pond and The Gin Game.
This text originally appeared in the Sept. 9 issue of TIME magazine.
Next Marcella Hazan